Cow Half Share (New Customers)
Regular price
Sale price
$57.00 USD
Unit price
per
Sale
Sold out
One-time initial fee of $30 + Monthly Charge. After the first month the price will be reduced to the price without the fee.

A 0.5 share is equivalent to 1 half gallon per week.
Please chose your desired quantity and preferred day and location for pickup (This is subject to change depending on stock and you will be contacted if so).
**For Larger Shares CLICK HERE**
Share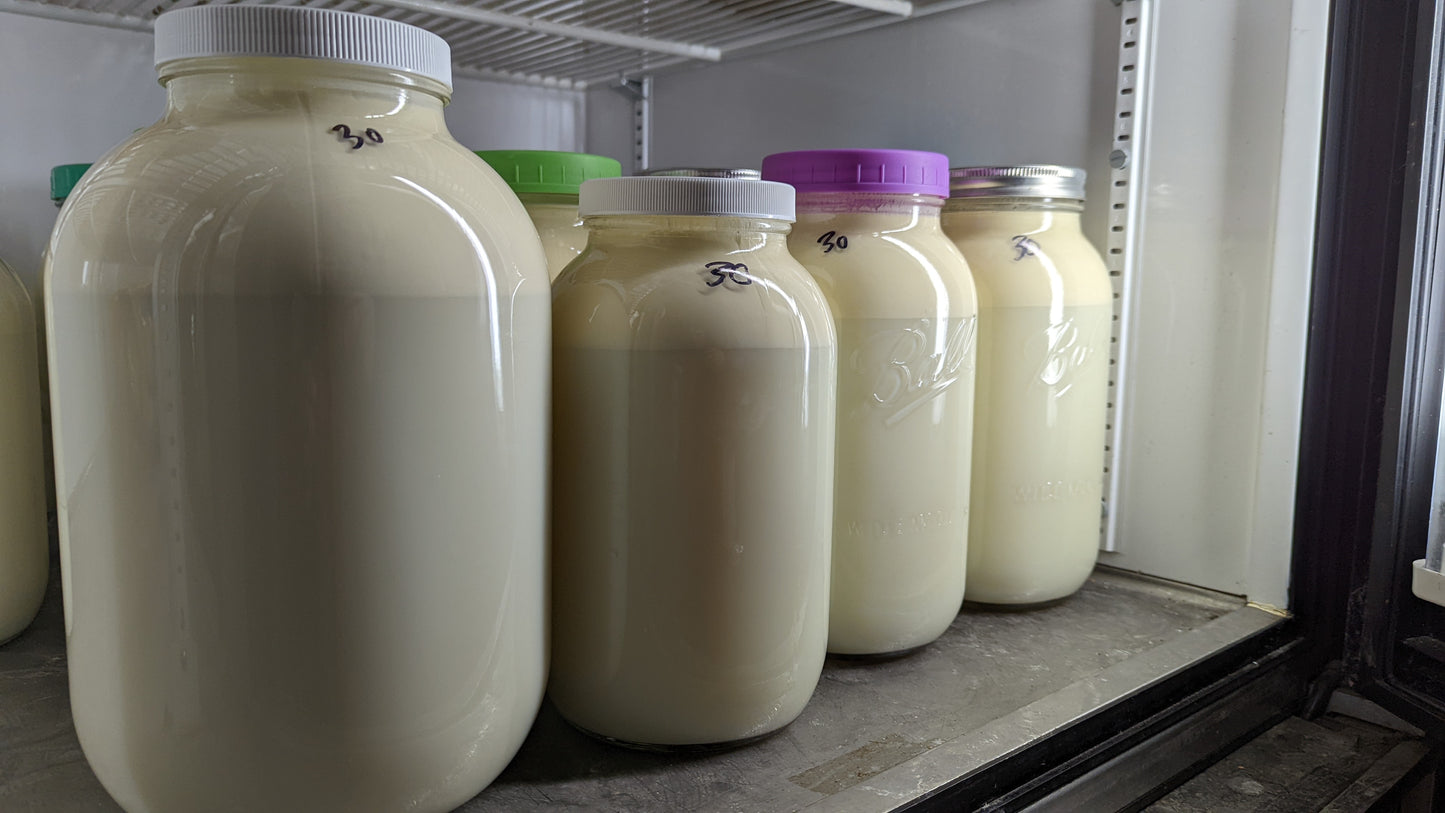 A herd share is an agreement between a farmer and an individual. A person pays a one-time purchase fee to buy a share in our herd, making them co-owners in our herd and entitled to the benefits of owning a dairy cow. Quite simply, one share gives them approximately one gallon of milk per week, so multiple shares may be required based off of their individual needs. With a herd share we are not selling milk, we are being paid to take care of other peoples' animals. What we do is not unlike boarding horses, many people enjoy owning and riding horses, but not everyone has the appropriate facilities or time it takes to care for their horses everyday, that's where we step in.
After the initial purchase, all that remains is a monthly fee for the up keep, feed and ultimately the labor for our services. Now our co-owners can enjoy the right amount of high quality fresh milk for their families without the hassle of taking care of the goats or cows themselves.